Get an Edge with OTCLive
Where High Touch Meets Electronic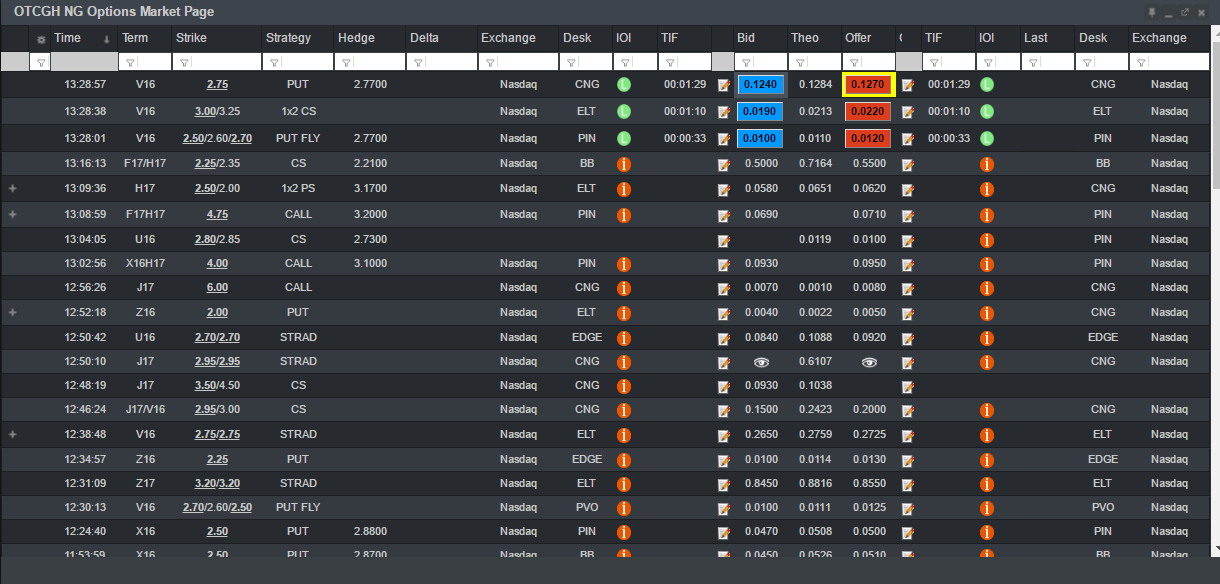 OTCLive brings both color and transparency to OTC Markets through a single sleek web-based interface.

Our industry-leading technology platform provides transparency into the OTC markets, which allows you to trade with an edge like never before.
Better Insight. Better Decisions.
OTCLive provides actionable data displayed in an understandable way allowing you to quickly grasp the information you need, so you can trade confidently.
Transparency and Complex Order Execution
The platform provides a transparent view of market events and allows clients to execute complex orders online
Committed liquidity from the largest independent commodity brokers and leading liquidity providers on CME, ICE, and Nasdaq
Analytics designed to fit OTC market workflows
Cloud-based with Multicurrency Support
Cloud based proprietary enterprise software created by market pioneers
Plug-and-Play Modular framework with multiple interfaces designed to enable fast and informed decision making
Multicurrency support for consolidated reporting/invoicing of USD and non USD products
Easily extendable to other asset classes through a simple configuration setup
Hybrid Voice and Electronic Platform
Hybrid Voice and Electronic Platform that allows broker assisted execution and clearing from a single screen
Integrated Back office & Accounting modules for confirms, reconciliations and billing
Off-exchange Trade Reporting Connectivity with CME,ICE,and Nasdaq
Integrated Instant Messenger system and more …
OTCLive takes a new step in OTC Energy Markets offering a web-based trading and options analytics platform enabling traders instant access to off-exchange commodities markets
Accessible from anywhere using only a web browser, traders are no longer bogged down by in house software restrictions and time consuming platform installations
OTCLive's dynamic and customizable interface allows users to mold and shape their own workspace for ease-of-use and relevancy
Free embedded Option Pricing and Analytics Suite provides market insight and visibility